Borgo Pignano is an elegant historical country estate in the heart of the Tuscan countryside, just a short drive from the historic hill towns of Volterra and San Gimignano and within easy reach of the medieval cities of Florence and Siena and the vineyards of Chianti.
Borgo Pignano sits in the center of a much cherished 750-acre organic estate and features a magnificent luxury 18th century villa and a hamlet first settled in Etruscan times.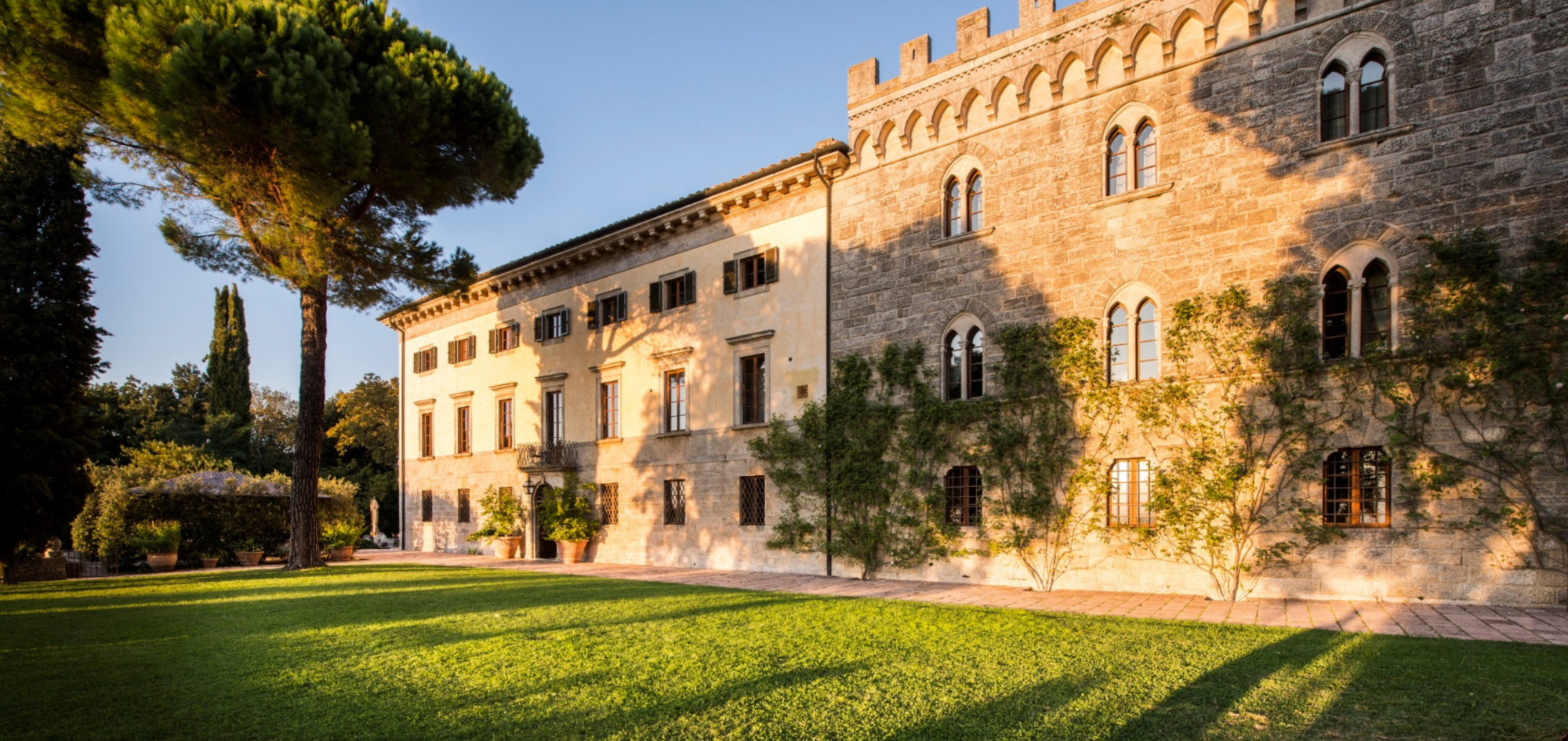 Steeped in the soul of Tuscany
This sensitively restored and privately owned Borgo, offers warm and gracious hospitality in a tranquil setting about 500 meters above sea level, with some of the most commanding views in all of Tuscany that can stretch to the Mediterranean.
Borgo Pignano provides an experience steeped in the soul of Tuscany.
Borgo Pignano is a hymn to the beauty of Tuscany and its rural past and present, whilst adding a contemporary feel in some element of the interior design and its facilities. The design reflects the Tuscan way of life – rural yet unique.
Everything from architecture to tailor-made experiences, food and our new Spa is inspired by Tuscan traditions but with a contemporary twist.
The attentive staff welcome guests with tales of Art, Music, Gastronomy and Tradition – the cultural identity of the region and its people.
Tuscany is one of the world's most iconic travel destinations and Borgo Pignano enjoys convenient air connections with the rest of Europe. The roads are easy and accessible so travelling throughout the region is easy and the main historic cities and villages are no more than one hour drive away.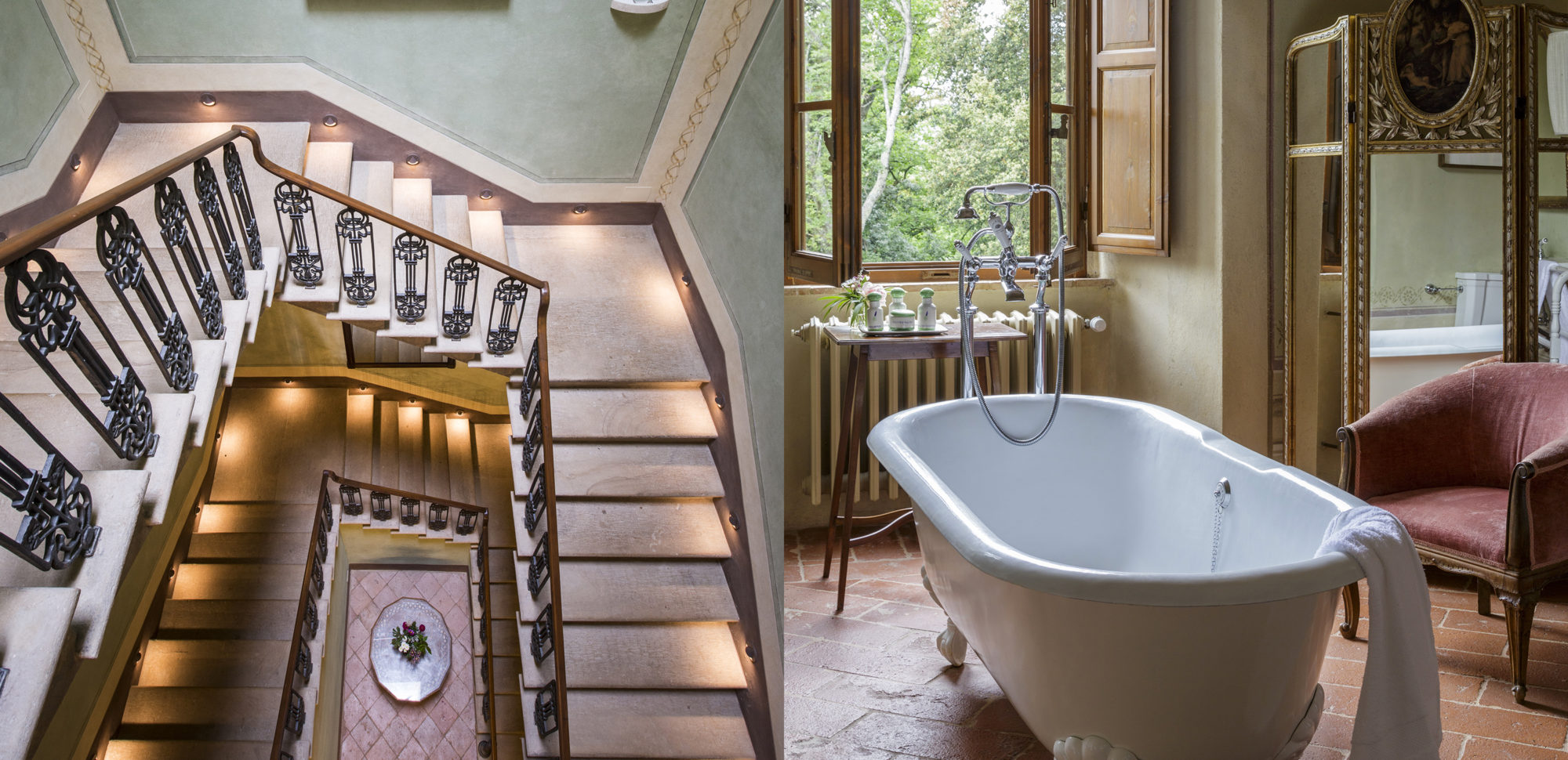 Borgo Pignano offers a range of upmarket accommodation to suit all level of guest.
Borgo Pignano's main building is an 18th century villa surrounded by traditionally planted English gardens overlooking the pristine landscapes of Tuscany that have changed little since Renaissance times. Perched on a hilltop, the villa offers stunning views of olive groves, vineyards, fields and woods. There are sixteen elegant rooms and suites, some with original frescoes and all with en-suite marble and travertine bathrooms. A grand stone staircase leads to the upper stories and an elevator serves all floors of the villa. Wi-Fi is available throughout the estate.
Borgo Pignano also offers exclusive maisonettes and villas within an easy walk of the main villa, restaurant, gardens and infinity pool. Each is private and secluded and all are designed and decorated in an elegant Tuscan style.
Two of their luxury villas offer heated private pool and stunning terraces and verandas with spectacular views to the Tuscan countryside.
Borgo Pignano recently inaugurated a wellness centre in the heart of their historic hamlet for guests to experience another level of peace and tranquillity, either enjoying the dry sauna and steam bath or booking a treatment in the private wellness suites.
Private to the guests of the hotel, the spa harmoniously combines elements of Pignano's wellbeing philosophy which includes history, nature, health and relaxation, all set within beautifully restored Fourteenth Century walls.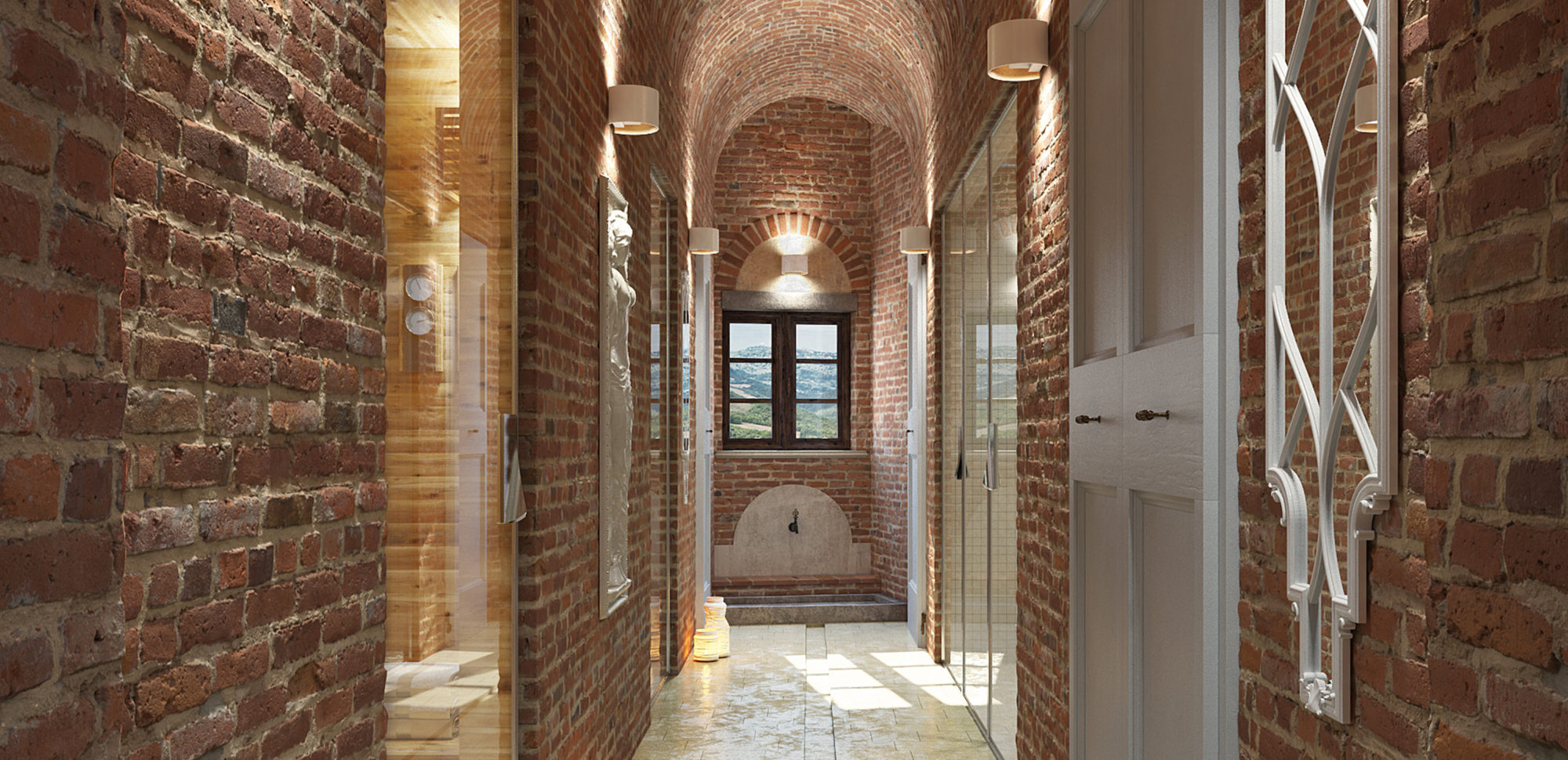 Visitors at Borgo Pignano have plenty of choices. Some guests are just seduced by the serenity of the estate and do not wander far: they swim in the infinity pool, soak up the sun, paint, read and draw or stroll among the orchards, gardens and woodland paths.
Others practice yoga, or go horse riding or mountain biking. Borgo Pignano often plays host to groups of enthusiastic cyclists who enjoy the rigor of 30 to 120 km rides along Tuscany's winding country roads. Runners and hikers can test their mettle on the paths and roads surrounding the Borgo.
Borgo Pignano is the perfect paradise for food lovers, offering a wide range of gastronomic experiences including cooking classes, wine tastings, cocktail making classes, truffle hunting, or even horse back riding with pic nic in the woods with the delicacies from the estate.
Borgo Pignano is a unique luxury retreat in Tuscany where art and creativity are nourished and valued. The estate is a heaven for art lovers who wish to immerse themselves in the pleasure of creating and observing art. The estate owners are long time admirers of twentieth century British art and have selected all the art displayed in the villa, maisonettes and suites. Available on property are group or individual art classes and the villa is well equipped with artists' supplies that guests can use.