Blessed with stunning gardens and surrounded by vineyards, with a fairy-tale atmosphere and breath-taking views, Castello di Vicarello is an unspoiled, ultra-boutique authentic Italian destination.
From gentle-paced days relaxing by the pool and unwinding during a yoga class to more active adventures such as cycling, hiking and horse riding through the beautiful countryside – this is the perfect destination to switch off from day-to-day life, reconnect with nature and experience genuine Italian hospitality with authenticity at its heart.
Nestled between Rome and Florence and under the ownership of the Italian Baccheschi-Berti family, the property was hand-picked for its exquisite location and has been lovingly restored and reimagined through the family's artful vision.
Castello di Vicarello has since introduced a new level of contemporary luxury to the Tuscan countryside, drawing in the discerning traveller.
With its heartfelt service, home grown cuisine and two outdoor swimming pools, the property has established itself as one of the most enchanting hotels in the region.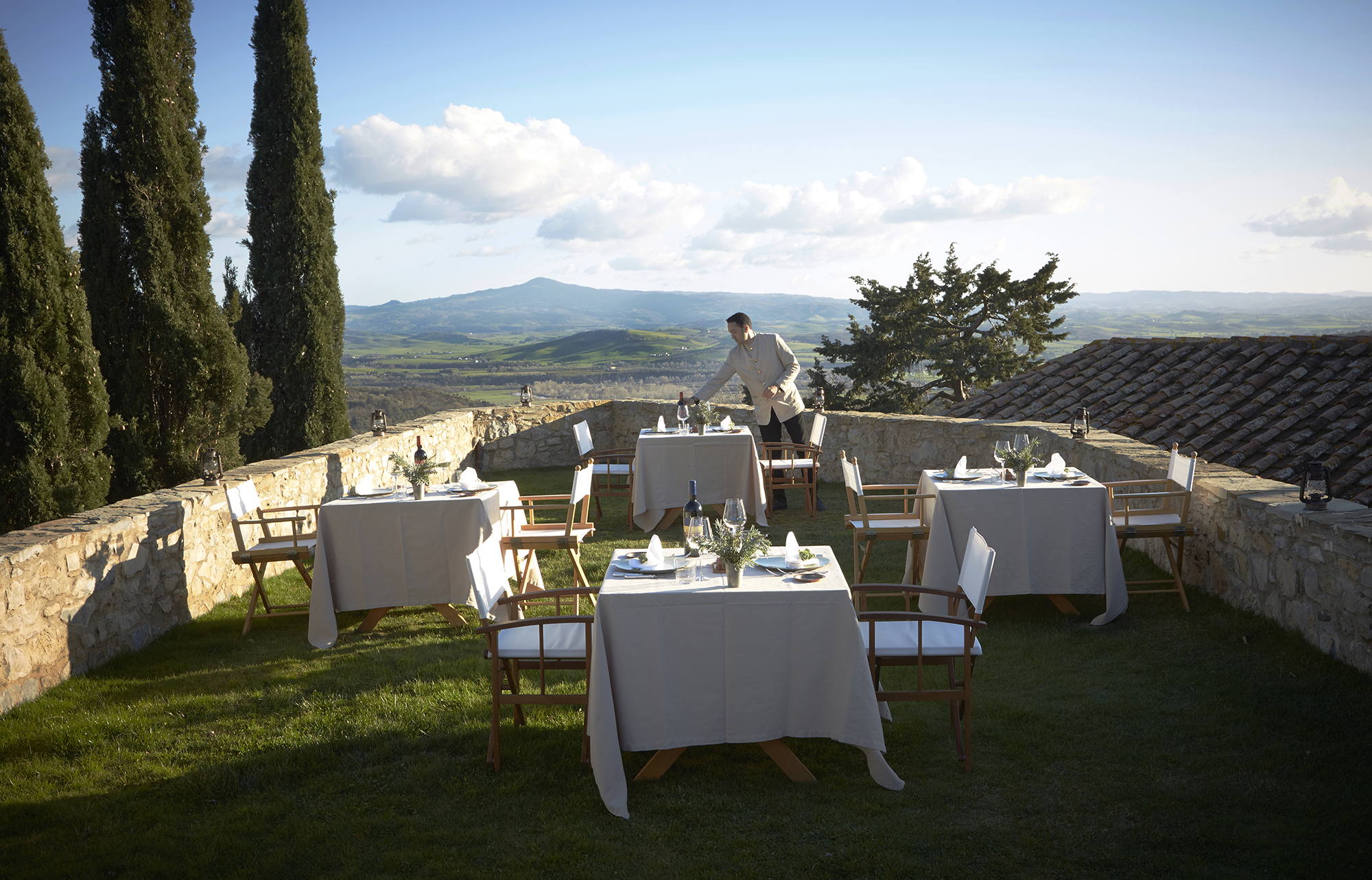 25 years ago, Carlo and Aurora Baccheschi Berti began the journey of restoring the 900-year-old castle and converting three areas of surrounding land into what are now award-winning, homoeopathically fertilized vineyards. The entire property has remained organic since the beginning, not a trend, but their way of life.